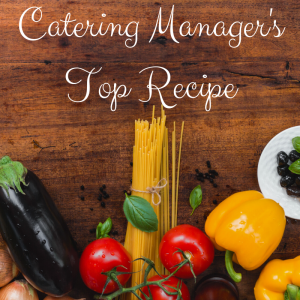 With the weather turning colder and the nights drawing in early, our Catering Manager has picked her top winter recipe for us to share with you all. We hope you like it as much as we do!
Beef & Ale Stew with Bacon Dumplings
"I love a good, hearty, comforting stew on a cold winters day, especially with limited washing up! Dumplings add some substance to this dish but they can easily be left out if you'd rather top the stew with puff pastry and have yourself a pie".
Serve with buttery mash or a big chunk of crusty bread.
TOP TIP – to save time, be sure to prepare all your ingredients before you start. If you find chopping vegetables a challenge, most big supermarkets sell pre-prepared vegetables and stew packs, in the fresh and frozen aisles.
Serves 4. Oven cook – 4 hours at 160 degrees Celsius / Slow cook – 4 hours on high, or 8 hours on low.
Stew
2 tbsp vegetable oil
1 kg diced casserole beef approx 3cm cubes (I prefer shin or brisket)
200g small shallots or 1 large white onion chopped into chunks
4 medium carrots cut into 3cm chunks
200g swede cut into 2cm chunks
1 large leek washed and cut into 2cm rounds
3 tbsp plain flour
1 tbsp tomato puree
500ml guinness / ale
500ml beef stock
1/2 tsp thyme or rosemary (dried or fresh)
black pepper and salt
Dumplings
100g smoked bacon (minced or chopped into small pieces)
60g suet
120g self-raising flour
1 tsp thyme or rosemary (use what you used for the stew)
1 egg yolk
cold water
small pack of finely chopped fresh parsley (don't be tempted to use dried, its really not the same)
Method
Firstly make the dumplings – gently fry the bacon in a large casserole dish (make sure the dish is oven proof if you're cooking in the oven). Fry until crispy and then add the thyme. Tip into a bowl and leave to cool. (do not discard the casserole dish, you'll need this later)
Stir the suet and flour together in a bowl. Add the cooled bacon and thyme. Mix evenly.
Make a well in the centre of the mixture and add the egg yolk, parsley, a good grinding of black pepper and 2 tbsp cold water. Mix well until a dough. Keep adding water until the dough is firm and pliable. Divide into 8 balls and chill until needed.
Pre-heat the oven to 160 degrees C, or put the slow cook on high with a little water in the bottom.
Wipe the casserole pan and heat the oil
Brown the meat really well in batches and set aside
Cook the onion, leek, carrot and swede until softened. Stir in tomato puree and the flour
Add the meat and any juices, stir well.
Pour in the ale and the beef stock
Add your chosen herb (thyme or rosemary) and bring to a simmer
If using a slow cooker, transfer this to the pot and put the lid on.
If using an oven, put a lid on the dish and put in the oven until tender. Approx. 3 hours. Remove from the oven and place the dumplings on the top gently pushing into the liquid but do not fully immerse.
Put the lid back on and cook for a further 25 – 40 minutes. Leave the lid off for the final 10 mins.
If using a slow cooker, add the dumplings as above, cook with the lid on for a further hour then turn heat to low. The stew can simmer all day on low from this point until the meat is tender and the dumplings are fluffy
Bon appetit!