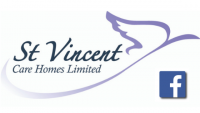 For the last year or so we have been on Facebook. Each of our four homes has had their own page and we have had a company page. This has meant overseeing and managing five pages and as a result we do not have the online presence we were hoping for. Therefore, we have decided to merge all our pages into one, keeping all our news and info in one place for ease. The merge will take place over the course of the next few weeks and we will be left with one page – St Vincent Care Homes Ltd.
You will still be able to keep up-to-date with news and events for individual homes, job vacancies will still be shown and you will have the chance to join a community of friend and relatives of our residents, should you so wish. The only difference is all this will be in one place, providing you with a more streamlined Facebook page.
Rome wasn't built in a day, so with that in mind these changes will not happen overnight and, therefore, we fully appreciate your patience during this time, while our social pages may look a little…messy!
We thank you in advance for your understanding.
---
Find your local St Vincent Care Homes Ltd care home here.