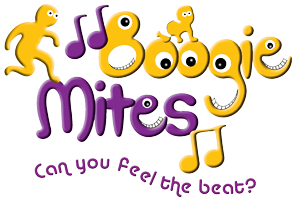 St Vincent House, Southsea, our home in Portsmouth, has been closing the gap between generations by hosting fortnightly musical sessions for our residents and pre-school children, along with their parents / carers, from the local community.
Our residential and dementia care home on Clarence Parade regularly welcomes in Nicole from Boogie Mites Portsmouth and Southsea to lead the sing-along groups for the residents and children.
Boogie Mites' intergenerational sessions are designed to enhance the mood and mindset of both generations, and to engage everyone from the youngest to the oldest as well as the staff, through music, singing, coloured scarves, instruments and more.
Each session lasts around an hour and is followed by circle time; a snack and cold drink.
This amazing collaboration is down to the Activities Coordinator, Sharon Murray, who says,
"This is something I have long wanted to bring into the home and I could not be happier with the results. There is something very special in bringing the young and the old together."
Here are a few words from some of the team…
Jayne, Care Team – "Noticeable change in mood and lots of smiles."
Natalie, Catering Manager – "There is lots of banging on the drums. The residents get involved, but also stay focused on the children and what they are up to."
Maureen, Senior Carer – "They enjoying seeing the children, there's a lift in their mood,
it's great fun, I've even joined in myself."
Katie, Care Team – "Seeing the children make the residents so happy is lovely,
there is lots of smiles and laughing going on."
Nicole Heard, the Boogie Mites leader for Portsmouth and Southsea, has adapted her children's music sessions to suit the elderly and enable her to bring her music and the children into St Vincent House…
"I created the Boogie Mites Intergenerational Music, using our existing music programmes which are traditionally used with parent/carers and practitioners and early years children…
Our programmes actively promote ecological living through a reuse and recycling ethos, alongside regular active music making. The sessions are structured and well organised and everyone who is in the room is encouraged to be involved." ~ Nicole Heard, Boogie Mites Portsmouth and Southsea ~
These sessions run fortnightly, usually on a Thursday, so if you happen to be in the home visiting your friend or relative feel free to come along and join in. If you have children that you think may enjoy Boogie Mites please email nicoleh@boogiemites.co.uk
You can keep up to date with our activities by following us on Facebook.